Actually, we don't do automation.
We design and implement solutions to the customer's problems, including the customer's own brand name.
We can supply OEM-type solutions from electronics design to maintenance contract.

We have designed and implemented both small and large electronics, programming projects, bus communication solutions (BACnet, Modbus, M-bus) and extensive cloud service applications.

Contact us so we can look together for the best solution for your products: ​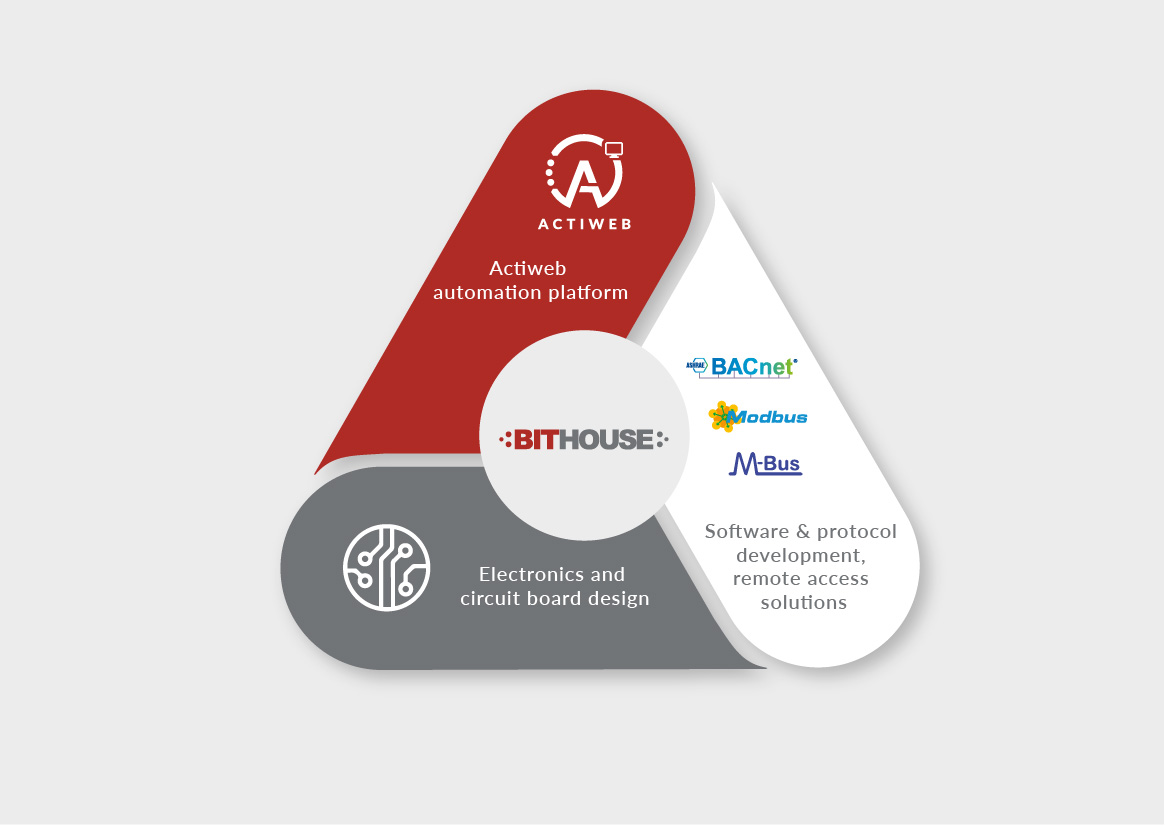 Software and protocol development, remote access solutions
Contact person Tommi Nummelin
Tel. +358 50 358 2756
Actiweb automation platform
Contact person Markku Vasara
Tel. +358 50 469 5135
Electronics and circuit board design
Contact person Janne Pehkonen
Tel. +358 50 410 1145